Skilled excavation worker (m/f/d) - Prehistoric archaeology, no accommodation!!!
Ludwigsburg district
Stuttgart city district,
Work placement
Work experience
Full/part time
Monthly salary: 2,500 EUR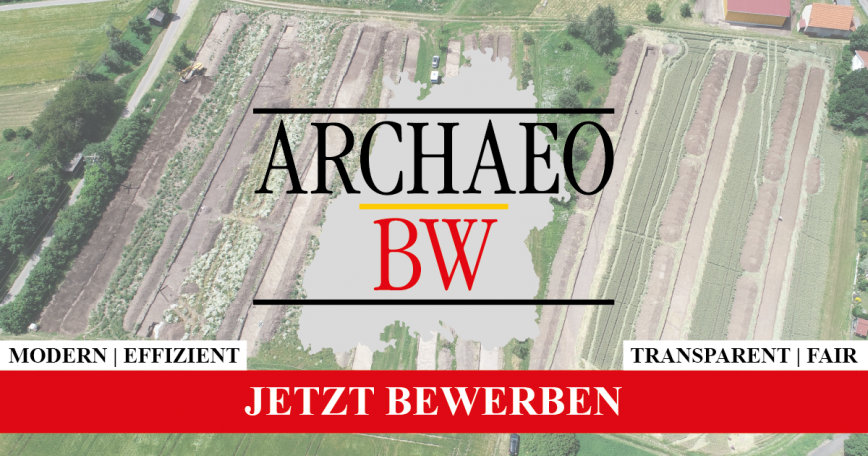 In the home town of ArchaeoBW GmbH, a large-scale excavation has been taking place on approx. 7.5 ha since June 2021. Gerlingen offers everything an archaeologist's heart desires. We are looking for skilled excavation workers who can help us excavate a variety of early historical features from the Late Neolithic, the Bronze Age and the Iron Age. We offer annual contracts for qualified individuals!

We are looking exclusively for experienced excavation workers who would like to support us for at least two months. The project ends in late autumn 2022.

Accommodation will not be provided by us.

Have we aroused your interest? Then apply now!

Responsibilities
The execution of all common archaeological fieldwork operations (professional excavation, recovery and provision of various small finds, preparation of areas, layers and profiles for documentation)
Supporting the documentation of archaeological contexts, profiles and small finds.
Service and upkeep of tools and machines (e. g. small digger).
Various indoor duties in case of e.g. bad weather.
A basic level of physical fitness and health will therefore be expected.
Skill Requirements
Experience and interest in archaeological field work
Mobile, stressable, team-minded
Willingness to learn and use latest excavation methods
We offer
Experienced teams - learn from the best!
Work not only for us, but above all with us!
Modern documentation methods - Support the documentation teams in their work and learn with us how modern rescue excavations can work.
Gross monthly salary at 40h/week (full time) of 2500 €.
Safety equipment: Safety is our top priority! Of course we provide the necessary equipment!
There is
no
accommodation for this project!
ArchaeoBW is an archaeological service provider for Baden-Württemberg. We are looking for archaeologists and people interested in archaeology with knowledge of field work and the recovery of finds for our excavations for every period, both in the city centre and in open spaces. Your tasks will include laying out profiles and plana, operating a mini-excavator and assisting with excavation documentation.

If we have aroused your interest, then simply fill out our online application right away.
Gerlingen is waiting for you. We look forward to receiving your application!

ArchaeoBW GmbH.
Modern. Efficient. Transparent. Fair. We prove it to you!
Marina Lescan
Management
07433 3093599